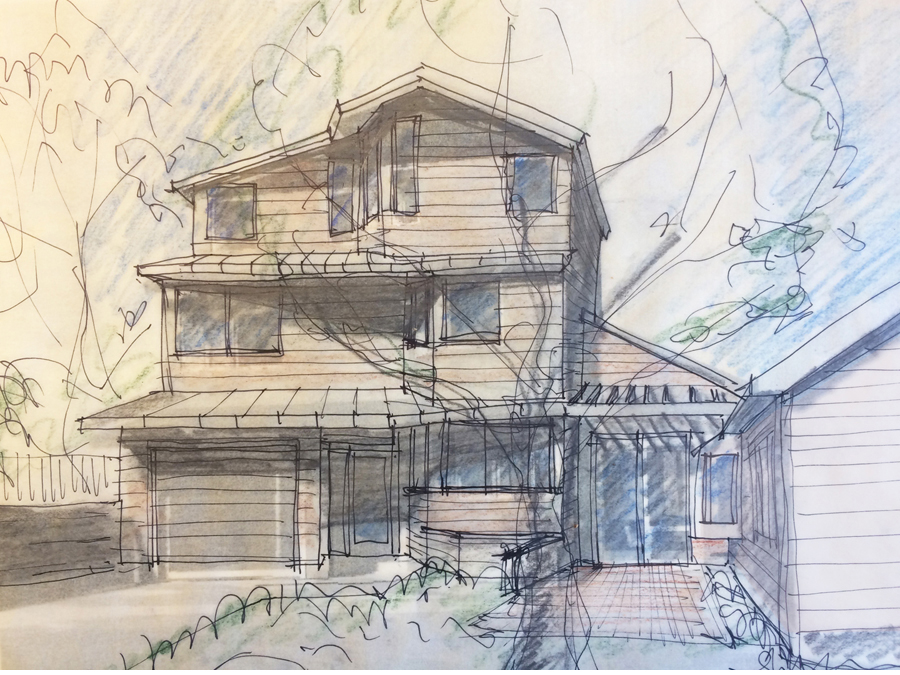 November 2016 Current Projects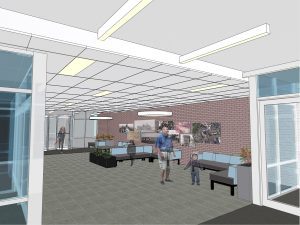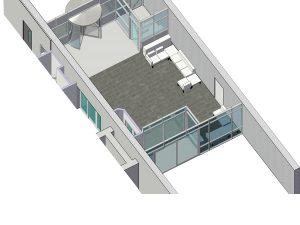 We had a busy October and missed an update, but we're back!  These two past months have had some really great projects occupying us: construction has kicked off on one of our Newton home renovation projects, schematic design is proceeding well in our other Newton home design project, and we have several projects for community groups that are kicking off construction or being bid as we speak.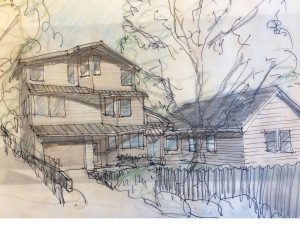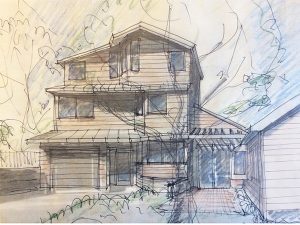 Our first showcase project for this month is a renovation of some of the administrative and community spaces for a Boston affordable housing campus that we've worked with extensively.  Construction Documents have been released to the contractor, and we've been generating renderings and isometric images to help the community pick finish colors and furniture layouts.  We know how important it is for community groups to build consensus for their projects, so on projects like this, our scope of services often includes running charettes or providing presentation graphics for community meetings.
In Newton, we are continuing our work of helping homeowners develop new infill housing on existing lots.  Our client owns a small house on a large lot in Newton, and is looking to expand their space in order to accomodate a growing family or in-laws (or both), with the option to rent out a unit in the future.  We're working closely with the homeowner to create a contemporary home design that fits well with the neighborhood, and follows Feng Shui guidelines, which are important to the client.
See you next month!