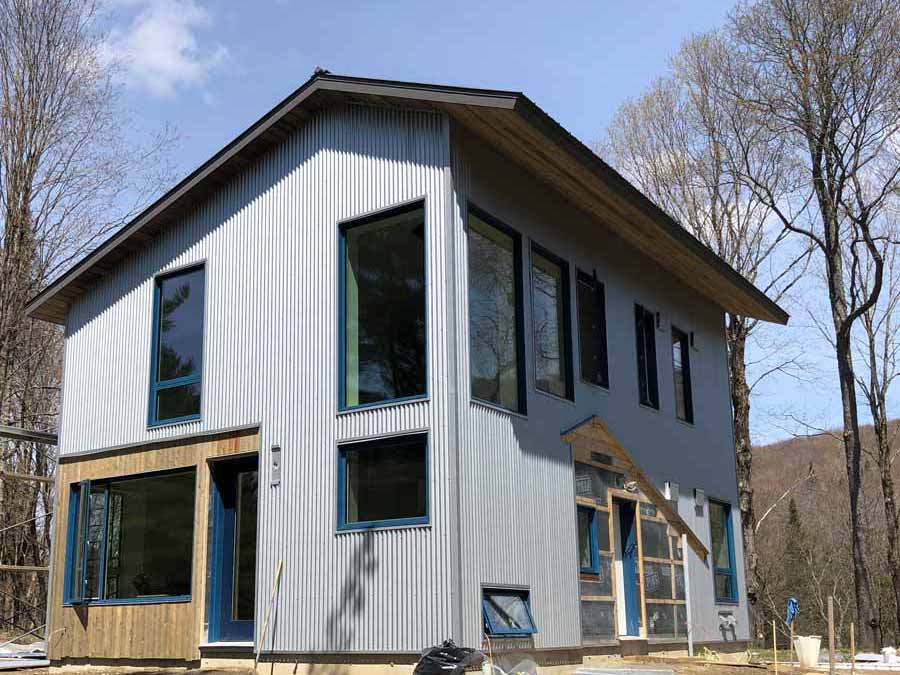 Summer 2020 update
Big news: Island Parkside Housing in Lawrence received full funding from the Massachusetts Department of Housing and Community Development!  This is the green light for Phase 1 of this amazing project.  We have committed to making this a  Passive House project – certification is in process.
Our Fields Corner Compact Living Units in Dorchester got full zoning approval last September.  We are aiming for a fall construction start.Here is a great news clip  from NBC Boston that describes the housing problem and how this project addresses it.
Finishing up:
Belmont renovation (image below)                                                                          Quebec passive-house (images below and above)
New projects in the office:
• Working with IBA  in Boston South End to help them with masterplanning and new facilities design.
• Consulting with Ann Beha Architects to look at redeveloping Boston Public Library branch libraries to include affordable housing.