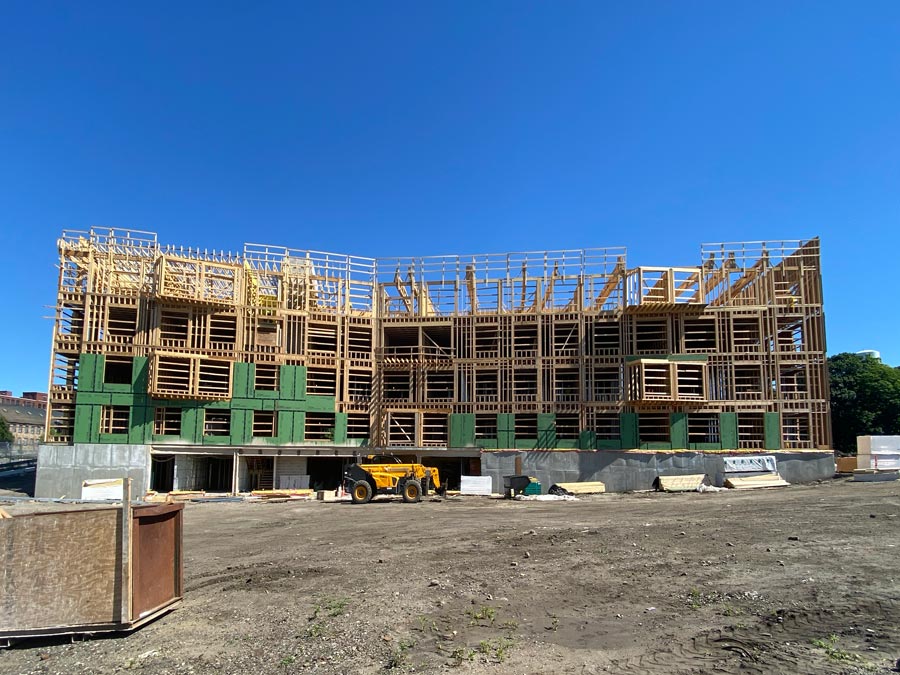 Summer 2022 Update
We have been extra-busy during the pandemic, despite the vagaries of the supply chain
and associated construction delays.
Phase 1 of Island Parkside Housing is taking shape.  Everyone is excited about this
transformative development.  Read more about it here.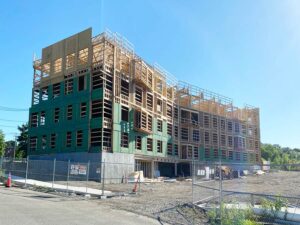 141 Westville Ave – our affordable 'micro-units' project is also framed up and moving
toward completion.  Our amazing clients Vivian and Elisa Girard are building this with
their own four hands, and are also getting a garden going so that when folks move in,
there will be fresh strawberries waiting for them!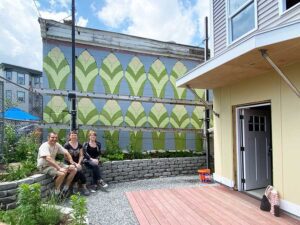 We are excited about a new home that we have designed in the farmlands of central Wisconsin.
It is nestled into a steep wooded site overlooking a bucolic valley.  The house is designed to
relate to the local farmhouse vernacular, while being highly energy efficient, open and light-filled.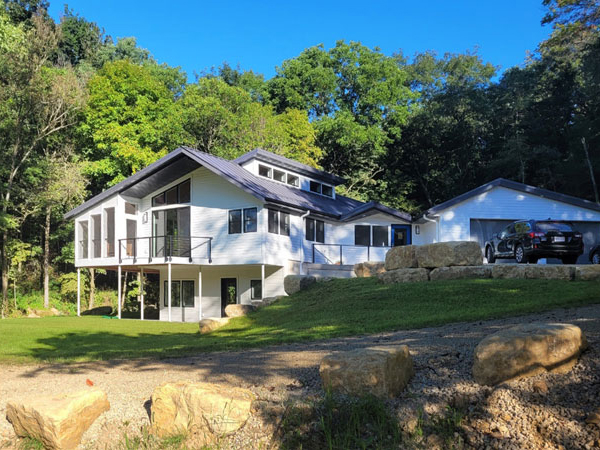 Our rural Quebec home is inhabited and performing well, built to Passive House principles.
This is a work-in-progress, with interior details and exterior utility structures still underway.